The Raja Ombak Surf Resort
Surfcamp and Resort Bali
We are situated amongst the picturesque Balinese rice fields of Canggu, Indonesia. In the last decade, Canggu has transformed into a hip destination with the coolest cafes and nightlife in Bali. Our resort, known by locals as Raja Ombak, is a short five minute scooter ride away from The Deus Temple and Pretty Poison, two establishments that Canggu has come to be known for.
StormRider Surf Camp was built with all travelers in mind. We have spacious antiques suites for a classy couple retreat, double rooms, as well a comfortable deluxe dorm for those traveling on a budget. We offer a quiet getaway from the hustle and bustle with all the amenities to make you feel at home.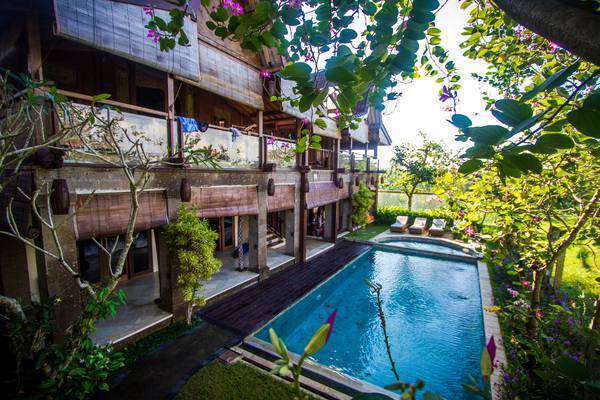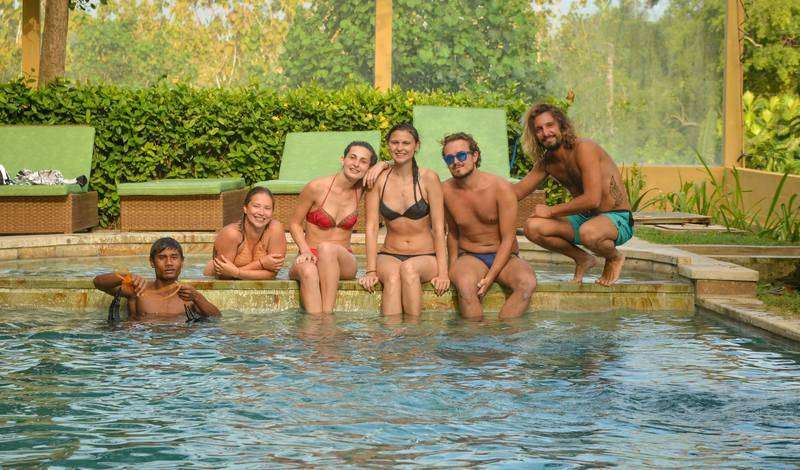 The Surfcamp is close to about 8 Surfspots accommodating for all surflevels. The closest Surf-Spots are River-Mouth, The-Stairs, Sandbanks and Echo-Beach. Just 5 minutes away is well known Batu-Bolong and Oldmans. Another 5 minutes and you are at Berawa Beach with 4 Different Peaks. Just 15 minutes North is the famous Tanah-Lot temple with its surfspot in front of the cliff.
For guided surfing we prefer the Spots close the Surfcamp but we bring you to all Surf-Spots on Bali like Uluwatu, Dreamland and Belangan if the conditions are right.
Food and Restaurant
StormRider Surf Camp prides ourselves for making fresh and healthy food with select ingredients from local markets. Served to you breakfast, lunch, and dinner at a fair price, our menu ranges from traditional Asian delicacies to western comfort food you might be missing from home.
We know there's nothing quite like an ice-cold-beer and a nourishing meal to end a great day of surfing. Our regular barbecues of fresh fish, caught that very morning, are perfect for making new friends and sharing travel stories.
If you are an early riser or want to go on one of our early-bird day trips, you can pre-order breakfast the night before and have it ready for your departure.