September last year we had the great pleasure to welcome Greg Miller and his friend Chris Connely at our surfcamp on bali. Both are not only avid surfers but also all-around-nice-guys, great fun hanging out and go surfing with.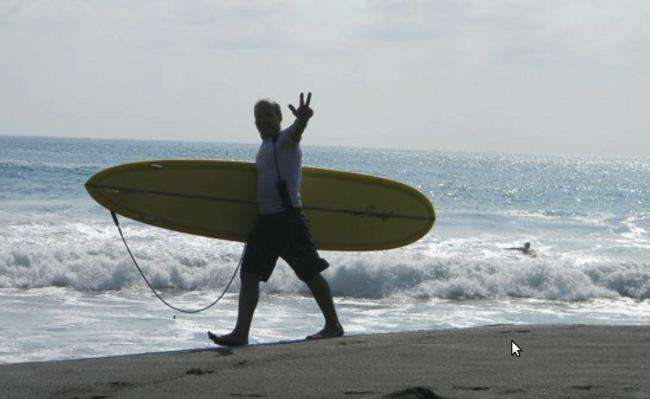 Greg Miller is owner of the surfers-hotel Sandpiper Lodge, Playa Hermosa in Costa Rica and a true athlete. He is the current land speed record holder (65.4 mph on a lightweight bike version of the Gold Rush) and did fly an ultra-light, muscle-powered grossamer albatross-plane over the british channel.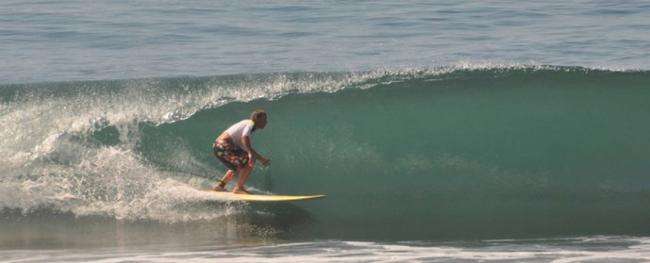 As both, Greg and Chris are longboarders, our camp-manager Arnd did personaly provide guiding for this guys as no other guide in the camp enjoys riding longboards.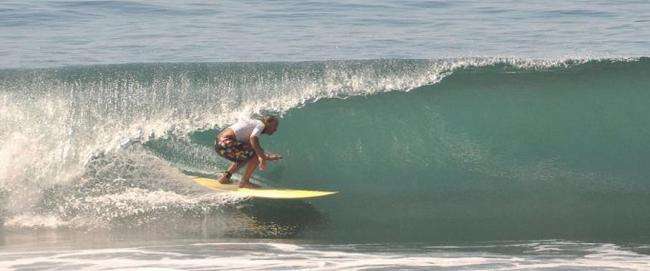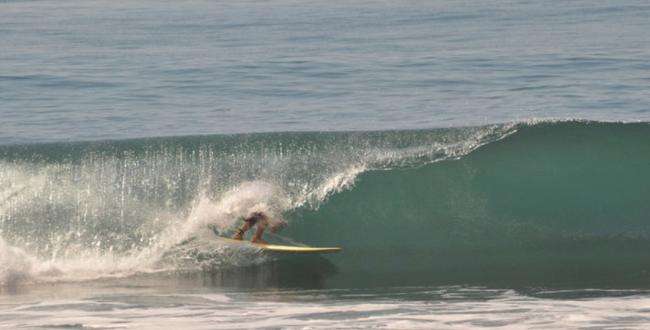 In case any of you plan on visiting costa rica i can really recommend staying with greg. Say hi from us in that case.