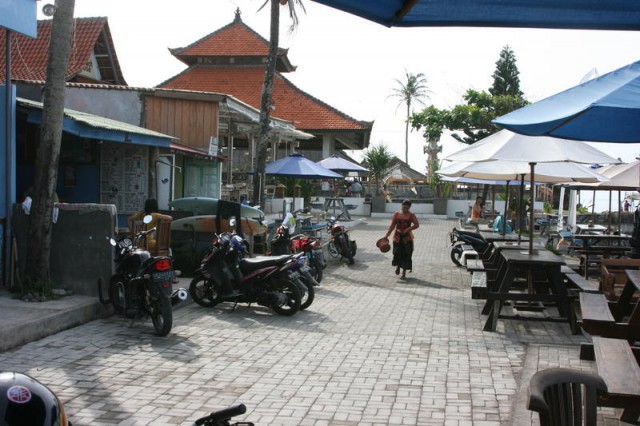 Echo-Beach Surf Spot Canggu Map (scroll down for detailed Surf Spot descriptions)Restaurants, Bars and Surf-Shop
Close to our Surf camp in Bali, you'll find the well known Echo-Beach area. Echo-Beach, located just north of the Old-Mans and Batu-Bolong surf spots, stretches from the northern end of Canggu towards the less know area of Pererenan.
On the Canggu side you can find a nice selection of beach restaurants, best known for the nightly BBQ's as well as one of the biggest surf-shops around. The most renowned restaurant is the australien managed Echo Beachhouse which gave the place its western name but it pays off to checkout the other restaurants and warungs as well if you are there.